---
---
Rugname X
Rarity
Faction
Martians
AP cost
3,200
2,800
2,400
2,000
1,600
Optimal range
Long
Traits
Counter
Aerial
Unit Summoning
Playable since
1.19.0
In-Game Description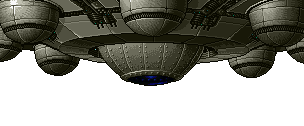 The Rugname X is a playable unit in Metal Slug Attack, first appearing in the Extra Ops "X Day".
Damaged during the Extra Ops "Mars Attack", the Martians rebuilt the Rugname, giving it additional enhancements over the original model notably its speed, health, etc.
The Rugname X is a powerful, but extremely expensive boss unit. It is advised not to use unless on a gold or platinum frame, as the AP cost for its other frames is incredibly high compared to other units.
When deployed, two elite Mini U.F.Os provide supporting fire for the Rugname, firing 4 sets of lasers at the enemy (5 lasers per set) While its special is firing its large extermination laser to the nearest enemy in the frontline. Any attack that would cause the Rugname to be knocked back is instead countered by summoning more elite Mini U.F.Os.
Oddly though, Rugname X still can be attacked by land units despite being a technical air-unit itself.
When placed in a deck with the Mars People Elite, they form the "X Day" team, lowering their AP costs by 10%.
Attacks
Long Range

Laser (Spread) - The Mini U.F.Os fire a salvo of lasers (4 sets of 5 lasers each)
Special

Extermination Laser (Spread) - A conductor pokes out and shoots a large laser to destroy enemies.
Health
Attribute
Resistance
Lvl

Kinetic
Increased
1
26000
33800
43940
57122
74258
10
39000
50700
65910
85683
111387

Explosive
Increased
20
52000
67600
87880
114244
148517
30
65000
84500
109850
142805
185646

Incendiary
None
40
78000
101400
131820
171366
222775
50
91000
118300
153790
199927
259905
* HP might be increased by skills / items or buffs
* Unit gains 1.3x HP when evolved
All-Around Armor

HP will increase by 20.0%.

---

Strengthen Driving

Movement will increase by 0.10%.

---

Strengthen Weapons

Strengthen all attack power by 20.0%.

---

EXTERMINATION LASER

Number of Special Attack will increase.
Strengthen Special Attack power by 10% (+0.5% each level).

---
Ad blocker interference detected!
Wikia is a free-to-use site that makes money from advertising. We have a modified experience for viewers using ad blockers

Wikia is not accessible if you've made further modifications. Remove the custom ad blocker rule(s) and the page will load as expected.