---
---
Morden Bus
Rarity
Faction
Rebel Army
AP cost
200
190
180
170
Optimal range
Long
Traits
Unit Summoning
Buff
Playable since
2.10.0
In-Game Description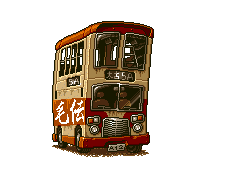 The Morden Bus is a playable unit in Metal Slug Attack, first appearing in the Extra Ops "Last Resort".
It is not to be confused with the Morden Bus in the Combat School, as that is significantly weaker and only sends out various plain infantry, while the playable bus sends out wrath infantry.
A Double-Decker Bus, it is built by the Miner. Upon being placed, it will immediately spawn one wrath rebel (Infantry, Rifleman, Bazooka or Shielded Soldier). The bus will continue to spawn random wrath soldiers until it is destroyed. Like the Mummy Generator, the Morden Bus is unaffected by Reload.
It's fairly high health (which can be boosted with

4), low AP cost and ability to buff the wrath infantry with its skills

1 for riflemen,

2 for bazooka soldiers and 3 for shielded soldiers. For riflemen and bazookas, they get a damage increase. For shielded soldiers, they get a massive health buff starting off at 50%, and caps at 99% when maxed. This makes the wrath shielded soldier more durable compared to the Shielded Bodyguard.
Fully completing skill slot 5 will significantly decrease the cooldown time of the Morden Bus.
When placed in a deck with the wrath riflemen, bazooka soldiers and shielded soldier, they form the "Angry Armies" team, lowering their AP costs by 10%.
Video
Ad blocker interference detected!
Wikia is a free-to-use site that makes money from advertising. We have a modified experience for viewers using ad blockers

Wikia is not accessible if you've made further modifications. Remove the custom ad blocker rule(s) and the page will load as expected.