Welcome to Metal Slug Wiki
The wiki about SNK Playmore's Metal Slug series anyone can edit.
515 articles since February 2008
Contents
Featured media
Metal Slug Revolution Trailer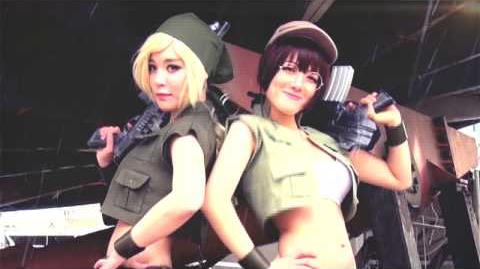 What's new on Metal Slug Wiki
26 June, 2015

The original Metal Slug is now available on Steam. Check it out!
1 May, 2015

Metal Slug Defense is now available on Steam. Check it out!
5 December, 2014

SNK Playmore made a poll via the Playstation Blog asking the fans which titles they want to see on the PSN. Of course, the poll includes their best fighting games such as Garou, Samurai Shodown, Real Bout 2 and Last Blade 2, fan favorites such as Metal Slug X (MS3 is already confirmed), Art of Fighting 2, Sengoku 3 and Twinkle Star Sprites, and some oddballs like The Ultimate 11 and Shock Troopers 2nd Squad.
7 May, 2014

Metal Slug Defense was released for iOS and Android! You can get it on iTunes or Google App Store!
Featured Article
The twin tanks Shoe & Karn are the fourth boss from Metal Slug: Super Vehicle-001. A brown version of the tanks appears again in mission 5 of Metal Slug, and another one appears in the subway area of Metal Slug X's fifth mission.
Each of the tanks will strike in a different path, Shoe in the upper path, and Karn in the lower path. They will also come facing each other. Their main weapon is their 155mm smoothbore cannon, which works much like the one from the Di-Cokka, so the players can simply duck under the shots. All the time, the tanks will be firing cruise missiles that are aimed at the characters, and can also fire from the 155mm turrets beneath the main cannon. Each tank also features a "basket" on its side, with a bazooka-wielding Rebel inside it.

Random Sprite

Helping Out
To write a new article, just enter the title in the box below.
Not sure where to start?
Adding content
Talk and more...
Check out the community portal to see what the community is working on, to give feedback or just to say hi.