Home
Talk

13
462pages on
this wiki
Welcome to Metal Slug Wiki
The wiki about SNK Playmore's Metal Slug series anyone can edit.
462 articles since February 2008
Contents
Featured media
Neo Geo X GOLD Hands-On! Retro Classic Gaming RETURNS
What's new on Metal Slug Wiki
15 October, 2012

As you probably have noticed, I gave the wiki a complete Halloween make-up! This will last till October 31.
I was visiting the TAFA archive, when I suddenly had a realization. I looked upon Metal Slug 6 flyers, and was able to get the names of the two first bosses!
Sega has been wiping some cellphone games lately. At least now we can play those ultra-rare games that were only released in Japan!
Editing over 450 articles, and counting!
14 August, 2012

SNK Playmore officialy announced the until-now-rumored Neo-Geo handheld console, baptized "Neo-Geo X Gold". It will be sold in a package along with a original Neo-Geo AES! The console will launch at December, retailing for $199,99. The full translated press release can be read here.
15 July, 2012

Metal Slug 3 was released for iPhone/iPod Touch systems, as well as Android! Thankfully it uses a virtual pad instead of those clunky controls of Metal Slug Touch.
10 July, 2012

This wiki has gotten quite some movement these last days, with many new articles and edits all over (which aren't vandalism, by the way). This is cool, given that this wiki haven't seen as much movement for quite some time!
As for SNK Playmore, they're just doing some iOS and Java stuff, milking KoF XIII as much as possible, and no news on Metal Slug at all. They seem to be with financial problems yet again...
Sega has ported yet another cellphone game in China, which was quickly translated to engrish by some hacking group. It is sad to see Metal Slug is now just limited to cellphone crap.
Currently editing over 420 articles, and counting.
Featured Article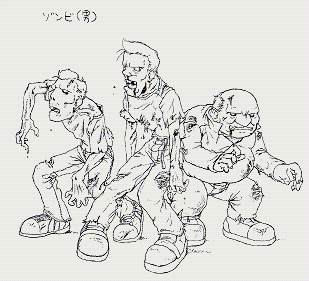 The Zombies are enemies in Metal Slug 3 and Metal Slug 4. They were regular people and researchers that were transformed by the power of The Ten Commandments of Moses. In Metal Slug 4, the boss of mission 4, Big Jun, is used by the Amadeus Syndicat to turn everyone in the area into zombies.
Zombies are slow-moving, clumsy enemies, but they can zombify any human, both NPC's and players, almost instantly with their infectious fluids. They are significantly more durable than ordinary humans, with even the weakest able to withstand several rounds of fire before destruction. Fortunately, they are slow-witted, easy to outmaneuver, and often trip when fired at. POW are not infected by any type of zombies' attacks.

Random Sprite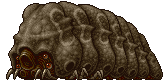 Helping Out
To write a new article, just enter the title in the box below.
Not sure where to start?
Adding content
Talk and more...
Check out the community portal to see what the community is working on, to give feedback or just to say hi.