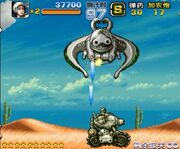 ----
---
Mars Battle UFO is the first boss in Metal Slug Warriors and Universal Metal Slug: Triumph. It attacks with Plasma and Energy Ball. It is piloted by a Martian and resembles a horn of a OX, however when killed, the martian inside also dies and explodes. You may gain assistance by surviving the SV-001 Metal Slug.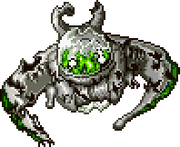 Ad blocker interference detected!
Wikia is a free-to-use site that makes money from advertising. We have a modified experience for viewers using ad blockers

Wikia is not accessible if you've made further modifications. Remove the custom ad blocker rule(s) and the page will load as expected.