---
---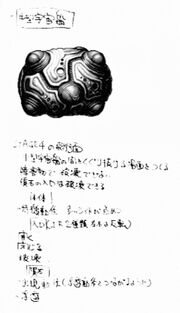 The Indestructible UFO's are large, flying brain-like machines that only appear in the flying section of Mission 4 of Metal Slug 6. They are completely indestructible, as their name implies. While in the Slug Flyer don't get close to them because if you do, your Slug Flyer might get damaged.
Trivia
Contrary to their "indestructible" name, their meteor blasters can be destroyed.
You can see them crash into the city in Mission 3.
They are self-guided.
The are more commonly referred to as "IVFO's" which stands for " Indestructible Venusian Flying Object".
Gallery

---
---
Ad blocker interference detected!
Wikia is a free-to-use site that makes money from advertising. We have a modified experience for viewers using ad blockers

Wikia is not accessible if you've made further modifications. Remove the custom ad blocker rule(s) and the page will load as expected.