A list of environmental objects found in Metal Slug series.
TNT barrel


It is always placed in key areas. It causes a large explosion when destroyed and will usually either clear a roomful of enemies or create a path.
Sandbag


Used by the rebels as a barricade, especially by snipers and mortar soldiers. From Metal Slug 2 onwards, shooting them will give the player 100 points per shot.
Mummy coffin


Will summon mummy after mummy, until it's destroyed.
Lever


It can be pulled to reveal hidden stuff or open secret passages.
Elevator

It takes you to areas that are hidden from the main path.
Water tar

A tar full of Flying Killers, it will send them until it's destroyed.
SV-Box


These containers are used to carry a a land-borne Slug inside them.
Refrigerator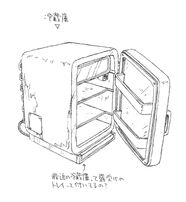 It contains some food inside it and sometimes even a prisoner.
Electric door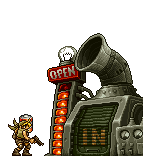 The exit of the warehouse. It needs some batteries to be thrown inside before it opens.
Hangar


Used to store air-borne Slugs. There is usually some power-ups at the top.
Torture chamber monitor

Used to control the torture chamber, where Morden was imprisoned at one of it.
Missile cart


It is used to carry missiles on rails. It will launch the missile if it is hit.
Cocoon

A large cocoon. It will send scarab beetles over and over, until it's destroyed.
Ad blocker interference detected!
Wikia is a free-to-use site that makes money from advertising. We have a modified experience for viewers using ad blockers

Wikia is not accessible if you've made further modifications. Remove the custom ad blocker rule(s) and the page will load as expected.